Which Vitamin C Is Right For Me?
Vitamin C is a powerhouse antioxidant, renowned for its many skin-boosting and age-defying benefits. More specifically, this must-have ingredient works to protect against premature ageing, helps to brighten visible hyperpigmentation, supports collagen production, and even enhances the skin's natural radiance.
At Medik8, we offer an extensive range of vitamin C formulas - each expertly designed to serve the specific needs of different skin types, concerns and routines. So which vitamin C is the one for you? Read on to find out…
C-Tetra®
Our original vitamin C serum, expertly formulated for gentle yet effective brightening results. Featuring tetrahexyldecyl ascorbate (a stabilised and gentle form of vitamin C), it works to enhance the the look of skin's natural radiance and protects against external stressors while reducing the appearance of fine lines, wrinkles and hyperpigmentation - all without the irritation that's commonly associated with vitamin C use. In a recent study, 96% of sensitive skins found C-Tetra to be gentle on their skin.[1] This bestselling formula is also lightweight yet nourishing enough to ensure all-day softness and glow.

Ideal for: Those new to vitamin C, as well as those with sensitive or oily skin concerns who want a lightweight texture without compromising on visible results.
SHOP NOW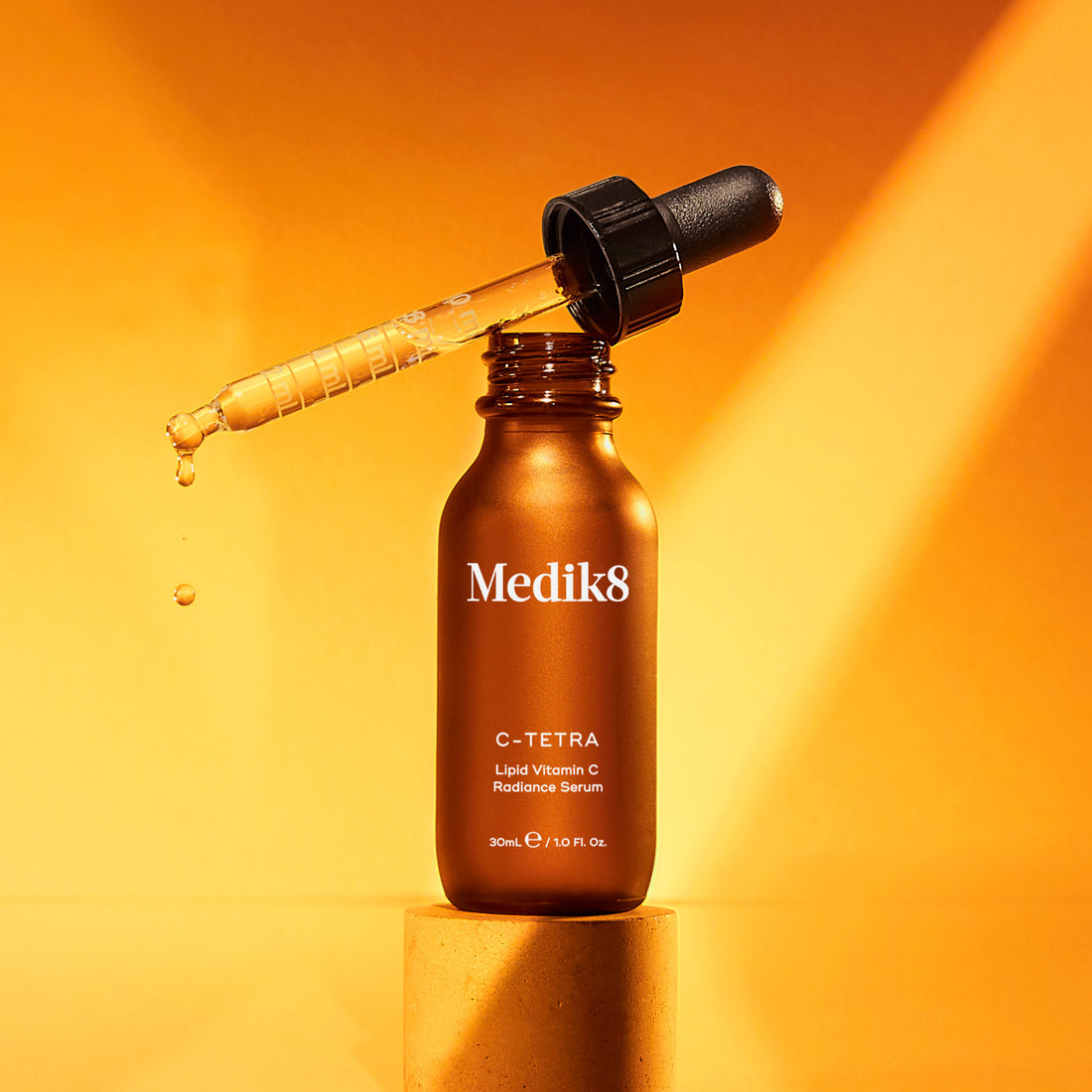 C-Tetra® Luxe
C-Tetra Luxe is our supercharged vitamin C serum, boasting twice the vitamin C content of C-Tetra. Whilst retaining its gentleness on the skin, C-Tetra Luxe delivers enhanced visible brightening, smoothing, nourishing and antioxidant power for enhanced, all-round results. This powerhouse formula contains 14% stabilised tetrahexyldecyl ascorbate and is clinically proven to reduce visible wrinkles and hyperpigmentation over time, while restoring the look of overall skin radiance in as little as 7 days. [2] C-Tetra Luxe is fortified with squalane, maracuja oil and fermented red ginseng to further boost its nourishing, antioxidant and visible brightening properties. This velvety serum combines unrivalled results with a sensorial experience which elevates any daily routine.

Ideal for: Those looking for a high-concentration vitamin C with clinically-proven visible brightening and age-defying results.
SHOP NOW
Daily Radiance Vitamin C™
Energise and protect your skin every morning with this two-in-one moisturiser. Combining vitamin C and SPF 30, this cashmere-soft cream works to simultaneously boost the look of skin's natural radiance while keeping UV-induced signs of ageing at bay (with premium sun filters that are carefully selected for their high performance, photostability and skin-friendly benefits). The hybrid formula also works to hydrate the skin while smoothing the appearance of fine lines, and is the perfect introduction to both vitamin C and our CSA Philosophy.

Ideal for: Those looking for a simplified yet effective morning skincare routine, as well as those who are new to vitamin C or our CSA Philosophy.
SHOP NOW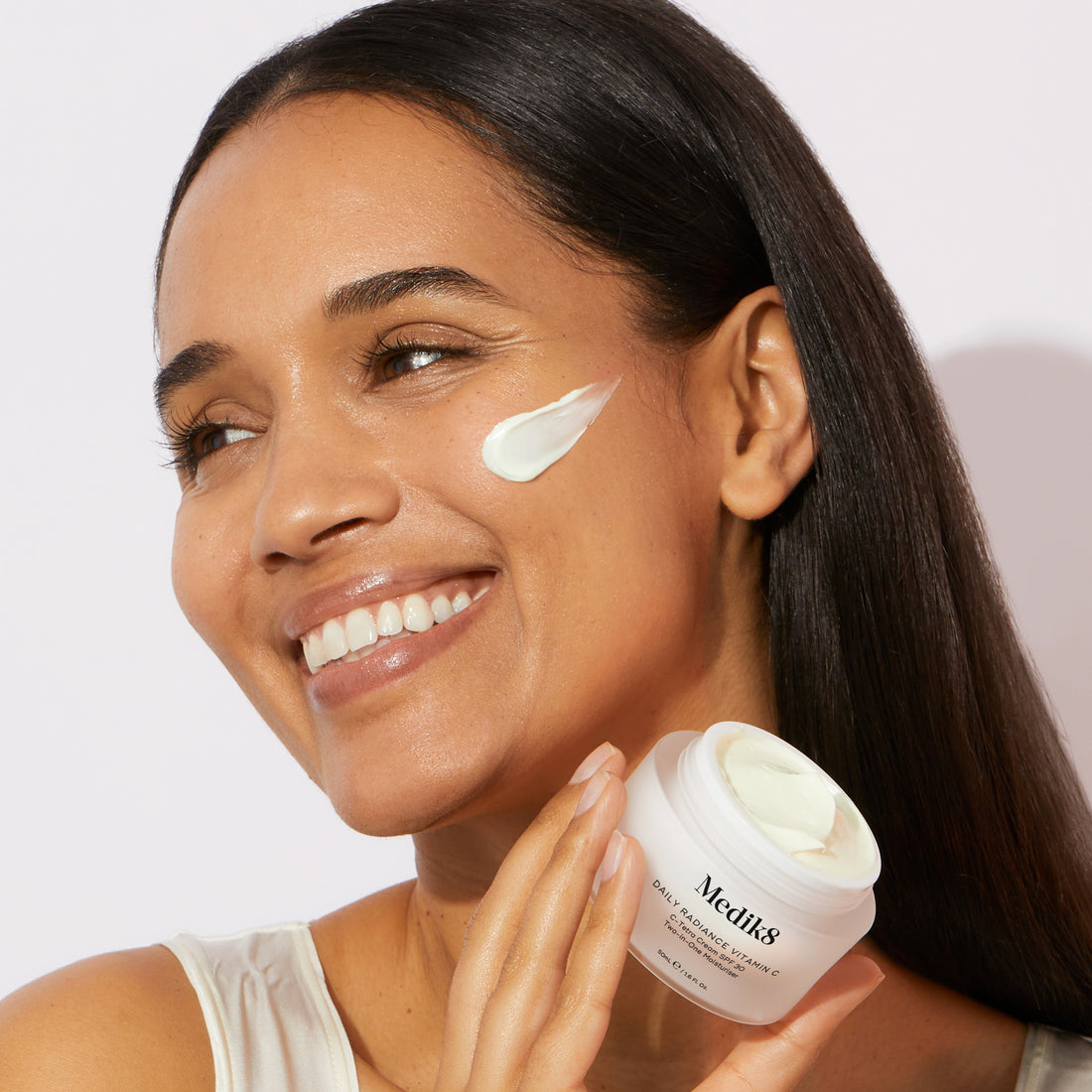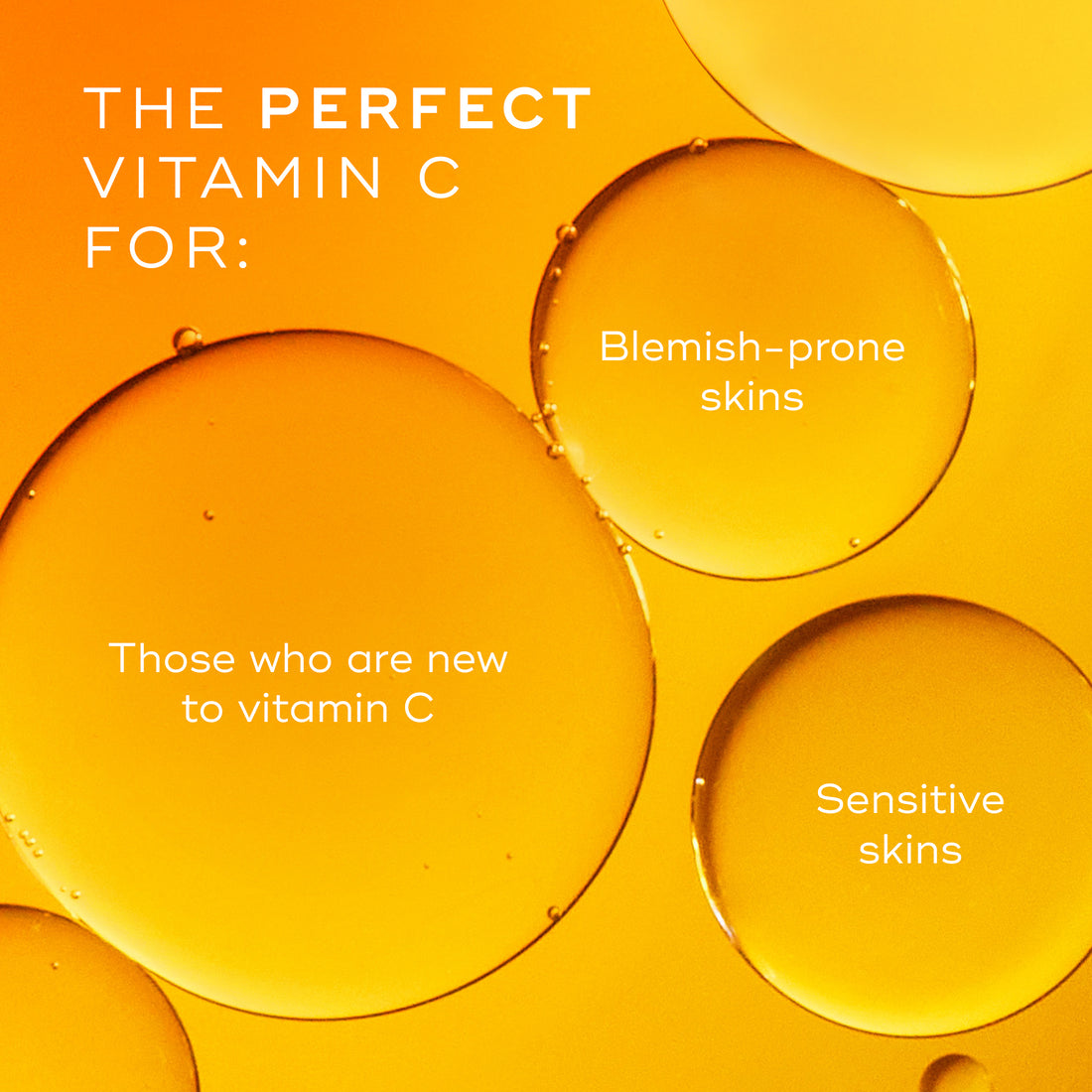 C-Tetra® Cream
C-Tetra Cream harnesses the visible brightening and age-defying powers of our bestselling C-Tetra technology in a silky, nourishing cream. This formula is perfect for shielding the skin against the damaging and ageing effects of environmental stressors and also works to simultaneously hydrate, smooth and brighten the look of the complexion. Skin is left visibly energised with restored visible radiance thanks to this lightweight, fast-absorbing cream.

Ideal for: Those wanting vitamin C in a cream format.
SHOP NOW
Super C Ferulic™
Boost the look of skin's luminosity and fight visible signs of ageing with our most powerful vitamin C. Formulated with 30% ethylated L-ascorbic acid, this high-strength and high-performance serum is expertly formulated to tackle visible hyperpigmentation while smoothing the look of fine lines, brightening the appearance of skin tone and refining the skin's texture. The highly-stabilised formula is boosted by plant-based antioxidant ferulic acid and illuminating turmeric root extract for supercharged visible radiance and protection against the signs of premature ageing.

Ideal for: Those looking for a high strength formula for maximum vitamin C results alongside a sensorial experience.
SHOP NOW
Pure C15™
This innovative serum is formulated with pure vitamin C (15% L-ascorbic acid) and works to visibly brighten the skin tone, smooth the look of fine lines, and refine uneven texture. The result is a visibly more radiant, firm and youthful-looking complexion. Pure C15 delivers powerful antioxidant protection to prevent signs of premature ageing and, due to an intelligent rechargeable antioxidant network, the serum is able to maintain its stability and potency for impressive visible results. The pH of the formula is also optimised for non-irritating power.

Ideal for: Those looking for a high strength pure vitamin C formula.
SHOP NOW
C-Tetra® Eye
This innovative formula harnesses all the visible age-defying and brightening powers of our original C-Tetra facial serum in an ultra-gentle yet effective treatment that's specifically designed for the delicate eye area. Formulated with gentle and stabilised tetrahexyldecyl ascorbate like the rest of the C-Tetra range, this lightweight serum visibly smooths the look of fine lines and wrinkles while brightening the eye area for an awakened and rejuvenated appearance.

Ideal for: Those looking for an eye-specific vitamin C formula for a visibly revitalised eye area.
SHOP NOW
Will vitamin C irritate my skin?
Not with our expertly stabilised vitamin C formulas which ensure maximum power without the irritation that's commonly associated with vitamin C use. However, if you do have particularly sensitive skin or are new to vitamin C, we recommended C-Tetra or Daily Radiance Vitamin C as the ideal introduction to this exceptional skincare ingredient. 
When should I use vitamin C?
You should use vitamin C every morning after cleansing and following application of direct acids/toners or water-based serums. For maximum skin health and age-defying results, use as part of our CSA Philosophy: vitamin C plus sunscreen by day, vitamin A by night. 
Will vitamin C help to smooth the look of my fine lines?
Yes, but our expert-led formulas will do so much more! Because Medik8's vitamin C products are stabilised, they ensure preserved potency and therefore maximum power for visibly brightening the skin tone, reducing the look of hyperpigmentation and providing essential antioxidant protection against the ageing effects of external stressors. 
Why should I use a Medik8 vitamin C formula?
All Medik8 vitamin C products retain the highest level of formula stability, meaning that they boast preserved potency which ensures maximum visible results until the very last drop. Our carefully-curated textures also deliver an enjoyable sensorial experience, meaning that you get optimal results without having to compromise on experience. 
[1] Proven via independent consumer study conducted on C-Tetra over 4 weeks on 52 participants with sensitive skin
[2] Proven via independent clinical study on C-Tetra Luxe conducted over 4 weeks on 36 participants