Me&Medik8
Join our rewards programme, Me&Medik8, where you earn points every time you shop on Medik8.com, to redeem and make savings on future purchases. You can also enjoy exclusive benefits, from secret offers and free shipping, to a gift on your birthday.
How It Works
01.
Create an account
You'll automatically join Me&Medik8 when you log in to your existing account or create a new one.
02.
Collect Points
Earn points every time you shop. For every £1 spent you will earn 1 point.
03.
Redeem Rewards
Swap points for reward vouchers to save money on future online purchases. Start saving as soon as you've earned 50 points. 50 points = £5 off.
Spend More to Get More
Unlock more benefits as you move up tiers.
SAVE ON YOUR NEXT ORDER
Spending Points
Start swapping your points for reward vouchers as soon as you have earned 50 points.
Ways To Earn Points
Earn points every time you shop with us online, plus collect extra points by completing the activities below.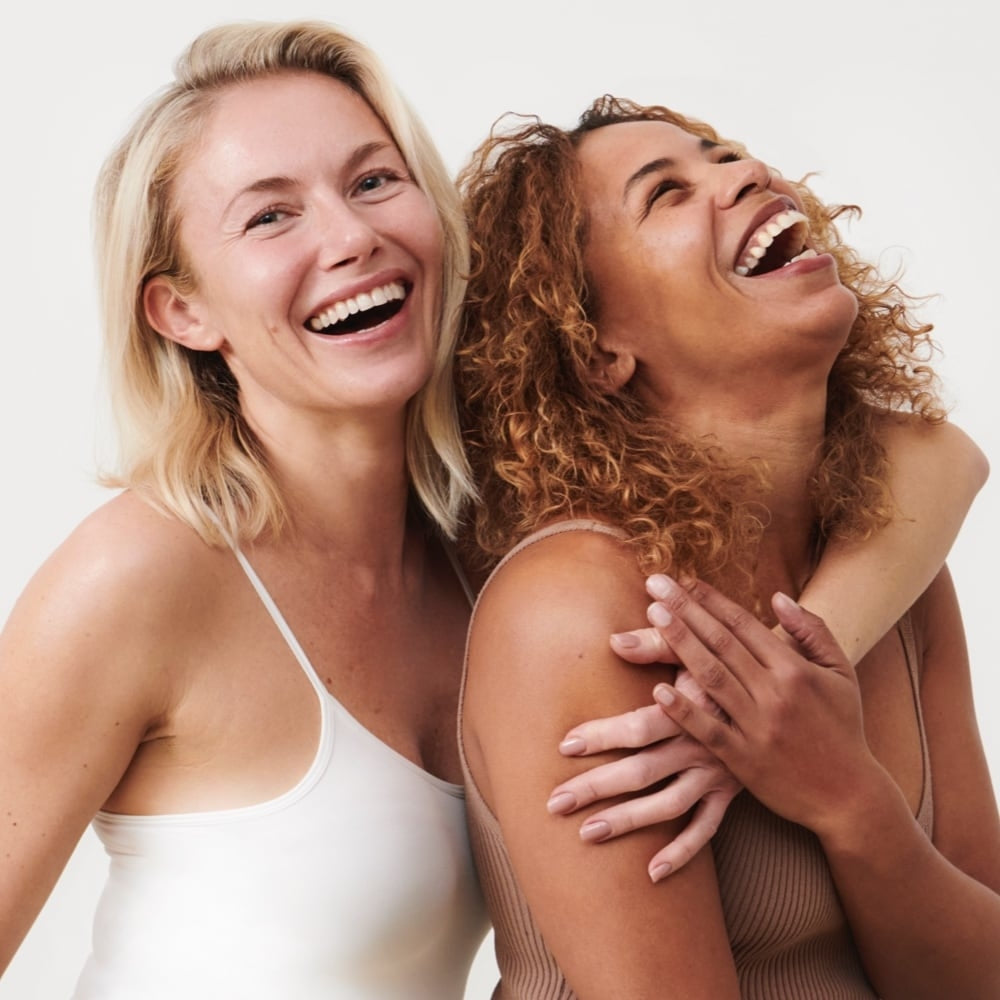 Share the love
Tell your friends and family about Medik8 - we'll give them 20% off their first order, you'll receive £20 worth of Me&Medik8 points as a thank you.
Sign Up
Me&Medik8 FAQs
Me&Medik8 is our rewards programme, where we reward you for your loyalty to Medik8. You'll earn points as you purchase on Medik8.com as well as for other activities such as referring your friends, signing up to our newsletters and, of course, for your birthday. As you collect your points, you'll redeem them for discount codes to use towards future orders and work your way up our tier scheme to unlock a whole host of additional benefits! It's simple: the more you spend, the more you save.
Anyone with an existing account with Medik8.com is automatically enrolled, and new customers will need to create an account in order to enrol.
You'll earn 1 point per £1 you spend, which you will receive 35 days after your order date. You can also collect points for referring friends, leaving product reviews, signing up to the newsletter and much more.
Once you have enough points to qualify for a reward, log in to your account and navigate your way to the Me&Medik8 Rewards page. Scroll down to the 'Spending Points' section, where you'll be able to convert your points into a reward voucher to get money off your next order. Each reward voucher includes a unique code which you must enter at checkout. Your points must be converted into reward vouchers before they can be used.  
You can view your reward vouchers and unique codes at any time from the 'Your Available Rewards' section on the Me&Medik8 Rewards page. Simply click the 'Get code' button for the reward voucher you want to use to retrieve the code. 
Please note only one reward voucher can be used per order, and they can't be used with any discount code or promotion that might be running at that time.
No, only one reward voucher can be used per order, and they cannot be used to purchase products discounted as part of a promotion.
Yes, you can use your reward voucher towards the purchase of any product(s) marked down as part of the outlet.
If you have completed activities 'Create an account', 'Sign up to receive our newsletter' and ' Follow us on Instagram', the points should immediately appear in your account. Try refreshing your browser window if the points are not appearing.  If the points have still not appeared after 48 hours, please contact our Customer Care team on hello@medik8.com.  
If you have completed the activity 'Tell us your birthday', the points will be given on your birthday. If you are in tier 'Crystal Deluxe' you will have up to one month to choose your free gift from the date of your birthday.
If you have completed activity 'Write a review via email', these points can take up to 10 days to appear in your account from the date of submitting your review.
If you have made a purchase, purchased a sustainable refill or a friend has purchased using your referral link, these points will be given 35 days after the date of purchase.
Please contact our Customer Care team on hello@medik8.com if points do not appear 48 hours after the date expected. 
If you have converted points into a reward voucher, it will appear in the 'Your Available Rewards' table. Click the 'Get Code' button and a pop up window will appear with the unique reward voucher code. Remember to copy the code and apply at checkout.