Medik8 Black Friday 2023: Be The First To Know
Subscribe to our newsletter and become a Me&Medik8 member to get early-access to unmissable offers and new launches ahead of the big day.
Meet Last Years Favourites
Crystal Retinal
★★★★★ 1615 Reviews

Experience younger-looking skin with Medik8 Crystal Retinal—clinically proven to brighten, smooth, and visibly revitalise in just one tube.

✓ Works 11x Faster Than Retinol[2]
✓ Visibly Reduces Wrinkles[1] By 20% With Just 1 Tube
✓ 97% Of Participants Felt Their Skin Looked Younger[1]

We recommend starting low and going slow, phasing Crystal Retinal into your routine. Unsure which strength is right for you? Take our Strength Finder Quiz or choose your strength below.
Advanced Night Restore
★★★★★ 809 Reviews

Advanced Night Restore is proven to visibly smooth, firm and brighten your skin overnight, through restoring the skin barrier for incredible youth-renewing visible results. Expertly designed to be used after vitamin A, the innovative formula works perfectly alongside Crystal Retinal

✓ In just 4 weeks, the look of lines, wrinkles and dark spots are significantly reduced.[3]
SHOP NOW
r-Retinoate Intense
★★★★★ 89 Reviews

This revolutionary, 5-in-1, sumptuous night cream features Medik8's most advanced technologies which work to profoundly retexturise and visibly restore the appearance of beautiful, youthful-looking skin.

✓ Proven to dramatically reduce the look of fine lines and wrinkles in 4 weeks [4]
SHOP NOW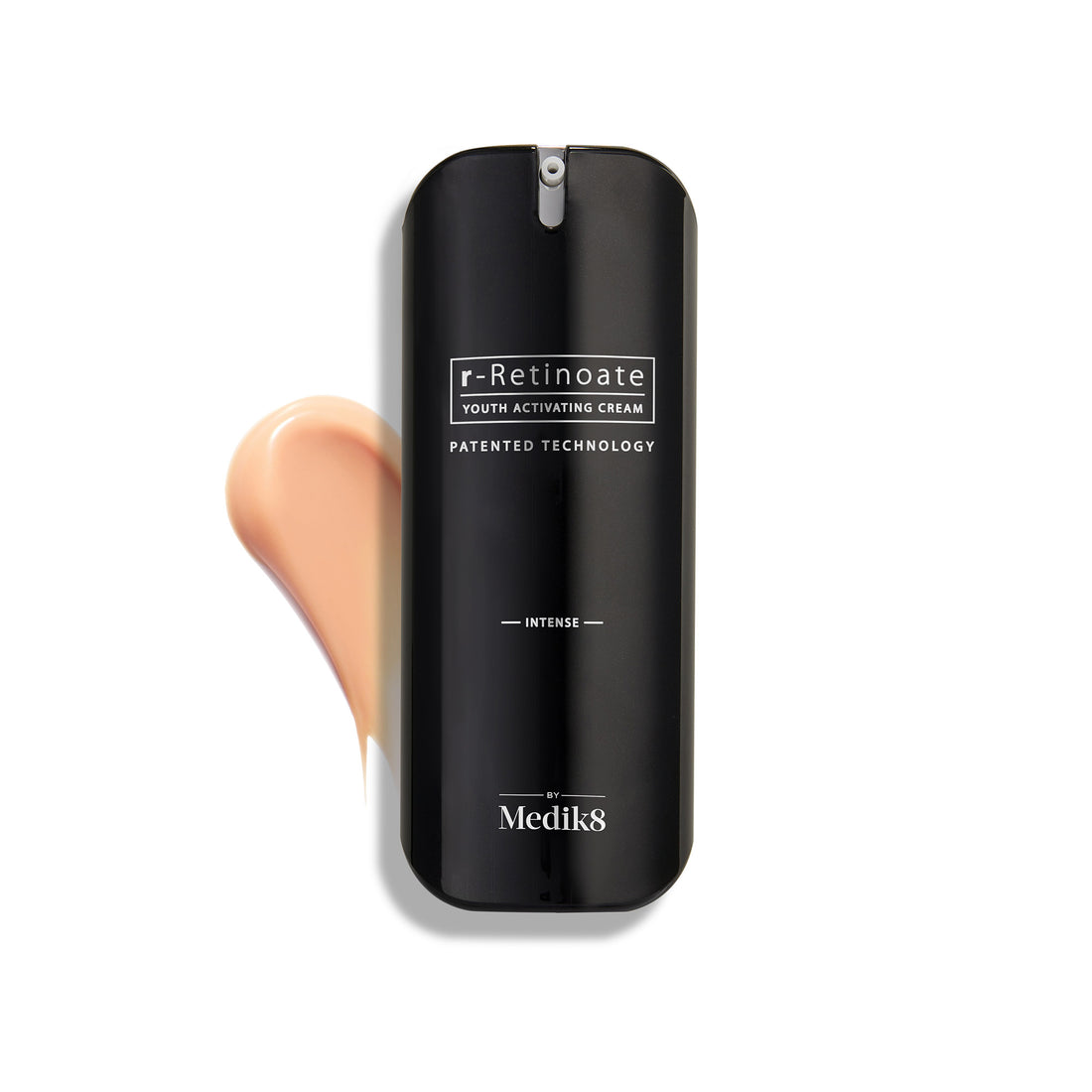 Daily Radiance Vitamin C
★★★★★ 489 Reviews

A moisturiser and high-strength broad spectrum SPF 30 that serves as the perfect introduction to vitamin C and Medik8's anti-ageing CSA Philosophy.

✓ Proven to smooth the look of fine lines & wrinkles in 7 days[5]
SHOP NOW
C-Tetra Luxe
★★★★★ 436 Reviews

Supercharge your morning routine with C-Tetra Luxe, our results-driven, high concentration vitamin C serum which balances clinical brightening power with a gentle, nourishing experience for the skin.

✓ Clinically proven to reduce visible wrinkles and hyperpigmentation, while restoring the look of overall skin radiance in as little as 7 days.[6]
SHOP NOW
DIscover More Best Sellers
Get yours now!
[1]Proven via independent clinical study on crystal retinal 6. Tested on 33 participants over 12 weeks.
[2]G. Siegenthaler et al., retinol and retinal metabolism, biochemical journal, 1990, 268, pp 371-378
[3]Proven via independent consumer study conducted over 4 weeks on 53 participants
[4]Proven via independent consumer study on r-Retinoate Intense on 52 participants over 4 weeks.