Our Climate Action Objectives
Reduce CO2e/£mil Revenue
Achieve Net Zero By 2040
Climate Action Highlights
In FY22, we achieved a 3% reduction in absolute emissions and an 18% reduction in intensity (tCo2e/mil£ sold) compared to FY21. Our total emissions were 5,998.41 tCo2e, and 169 tCo2e/mil£ intensity-based. This was accomplished by eliminating inbound air freight, resulting in a 97% decrease in emissions. We also reduced emissions from chemicals purchased for manufacturing by 9% and emissions from packaging purchased by 13%. Additionally, we have neutralised the balance of our total emissions for FY22, ensuring we remain a Carbon Neutral company for the second consecutive year. Read more in our Sustainability Report.
VERIFIED CARBON NEUTRAL
To achieve carbon neutrality, we measured our carbon emissions, reduced our emissions year-on-year, and offset the remaining balance. This was verified by a 3rd party accredited carbon expert, ensuring compliance with international standards like the GHG Protocol and PAS 2060. You can view the assurance documentation here. Our FY22 offset projects were: Rimba Raya (biodiversity reserve project), Keo Seima Wildlife Sanctuary (reduced emissions from deforestation and degradation) and Cookstoves in Nepal (avoiding carbon being released from cooking and improving health for local women).
OUR NEW INNOVATION CENTRE
In 2022, we relocated our manufacturing, distribution, research and development, and supply chain teams to a cutting-edge headquarters near Aylesbury. The new facility offers numerous operational advantages while making substantial contributions to emission reduction, energy conservation, and waste reduction. Notably, the Innovation Centre includes a solar array on the roof, electric charging points for employees' vehicles, and a reverse osmosis machine to conserve water resources. These features have set us firmly on the path to Net Zero while making significant operational waste reductions.
100% RENEWABLE ENERGY
Since 2018, we exclusively procured renewable energy for powering our manufacturing site and offices. With our transition to the new Innovation Centre in September 2022, we achieved a near-zero status in Scopes 1 and 2 emissions (market-based). This relates to the energy we use to operate machinery (all electrical), heating and cooling (no fossil fuels) and the energy we purchase (100% renewable). Additionally, we are exploring opportunities to increase direct renewable energy generation, like installation of additional solar panels and wind turbines.
LESS AIR FREIGHT
As a part of our carbon footprint measurement, we identified the significance of air freight in swiftly reducing our emissions. In FY22, we successfully lowered our emissions in transportation by prioritising shipping via boat and road rather than air. This strategic shift not only contributes to the well-being of the planet but also yields tangible benefits for Medik8 as a business. By embracing alternative transportation methods, we enhance our sustainability efforts while optimising operational efficiency and potentially reducing costs. It's a win-win situation for the planet and for Medik8.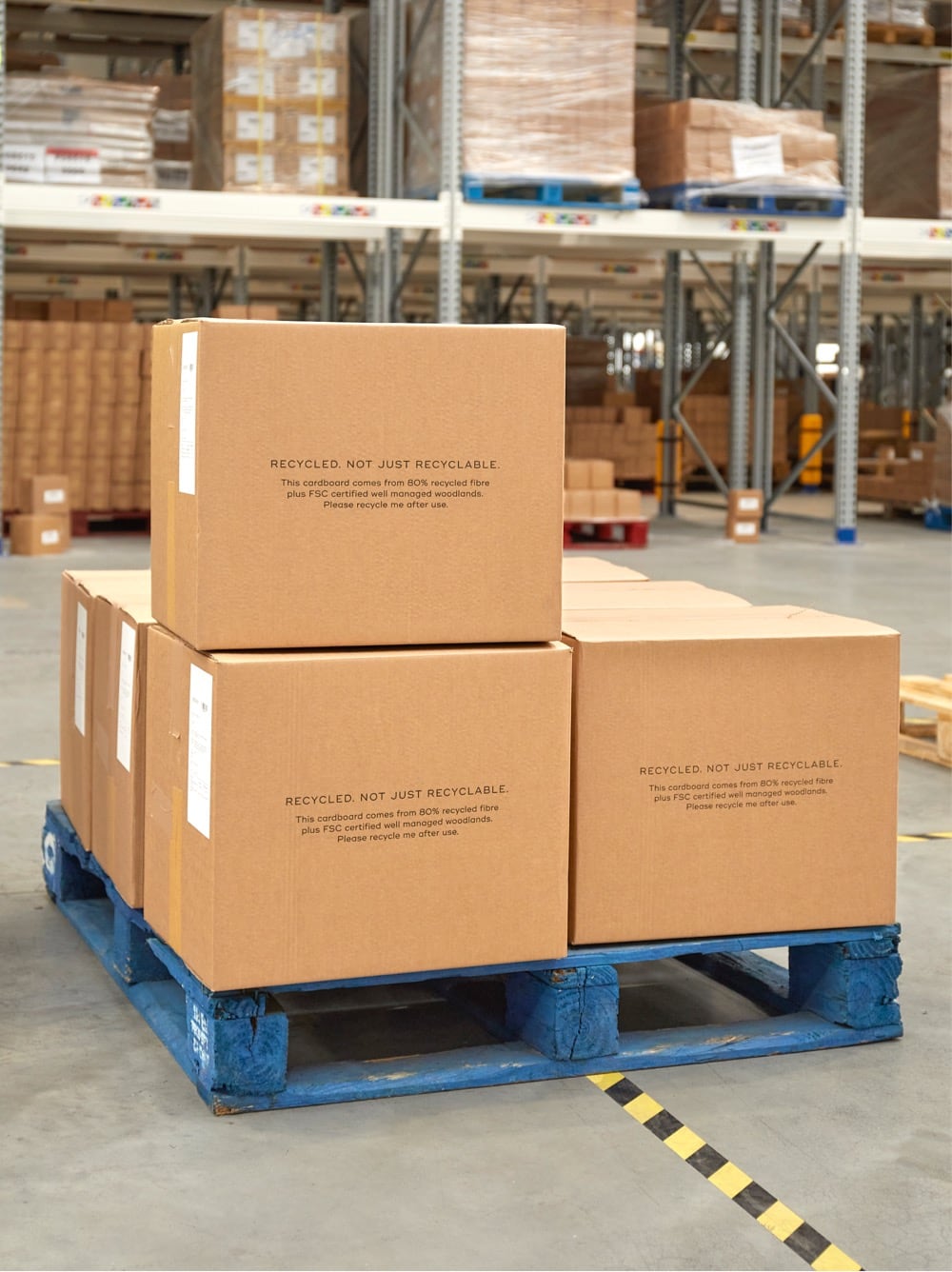 JOINING THE CLIMATE PLEDGE
We recently became a signatory of The Climate Pledge, joining over 400 other companies in this important initiative. Co-founded by Amazon and Global Optimism in 2019, The Climate Pledge signifies an official commitment to achieving net-zero carbon emissions by 2040 - a decade ahead of the Paris Agreement's 2050 goal. As signatories, we have pledged to measure and disclose our greenhouse gas emissions regularly, implement decarbonisation strategies aligned with the Paris Agreement, and offset any remaining emissions through additional, quantifiable, permanent, and socially-beneficial offsets.
● Measure and report greenhouse gas emissions on a regular basis

● Implement decarbonisation strategies in line with the Paris Agreement through real business changes and innovations (e.g. efficiency improvements, renewable energy, or materials reductions)

● Neutralise any remaining emissions with additional, quantifiable, permanent, and socially-beneficial offsets