Our Waste Reduction Objectives
Reduce our packaging impact (less packaing, better packaging)
Reduce the impact of our operations (less water, energy & waste)
Waste Reduction Highlights
In 2022, we completed a packaging audit to determine our starting point. As a result, we started a major packaging update project - a crucial step towards achieving our targets of less packaging per unit of formulation transported and better packaging (more PCR, recyclable). One such step is the update of Clarity Peptides packaging, which resulted in significant carbon and plastic savings. In operations, we started our PPE recycling programme, saving thousands of hairnets, gloves and masks from going to general waste. Read more in our Sustainability Report.
Less Packaging
To minimise packaging impacts, one of our strategies focuses on reducing the weight required to transport each millilitre of formulation. We strive to eliminate unnecessary elements and introduce lighter formats. In 2018, we successfully replaced 3 tonnes of plastic in our packaging with small FSC card inserts. In FY22, another significant achievement was made by replacing plastic spatulas with reusable stainless steel alternatives - saving 274 kilograms of plastic from ending up in landfills. Our efforts resulted in a reduction of the packaging-to-formulation ratio from 2.27 in FY21 to 1.9 in FY22.
Recycled Content
In our ongoing commitment to better packaging, we have incorporated 100% PCR plastic in our Professional bottles and 52% PCR in non-airless white tubes for several years. In FY22, by upgrading the Clarity Peptides packaging to 52% PCR, we saved 352 kilograms of virgin plastic. However, we acknowledge the need for further progress. Our goal is to double the amount of PCR across all materials by 2025, starting from our FY21 baseline of 18.67%. Currently, over half of our tubes, bottles, and jars contain a minimum of 30% PCR plastic, and we remain determined to achieve 100% PCR in all formats by 2025.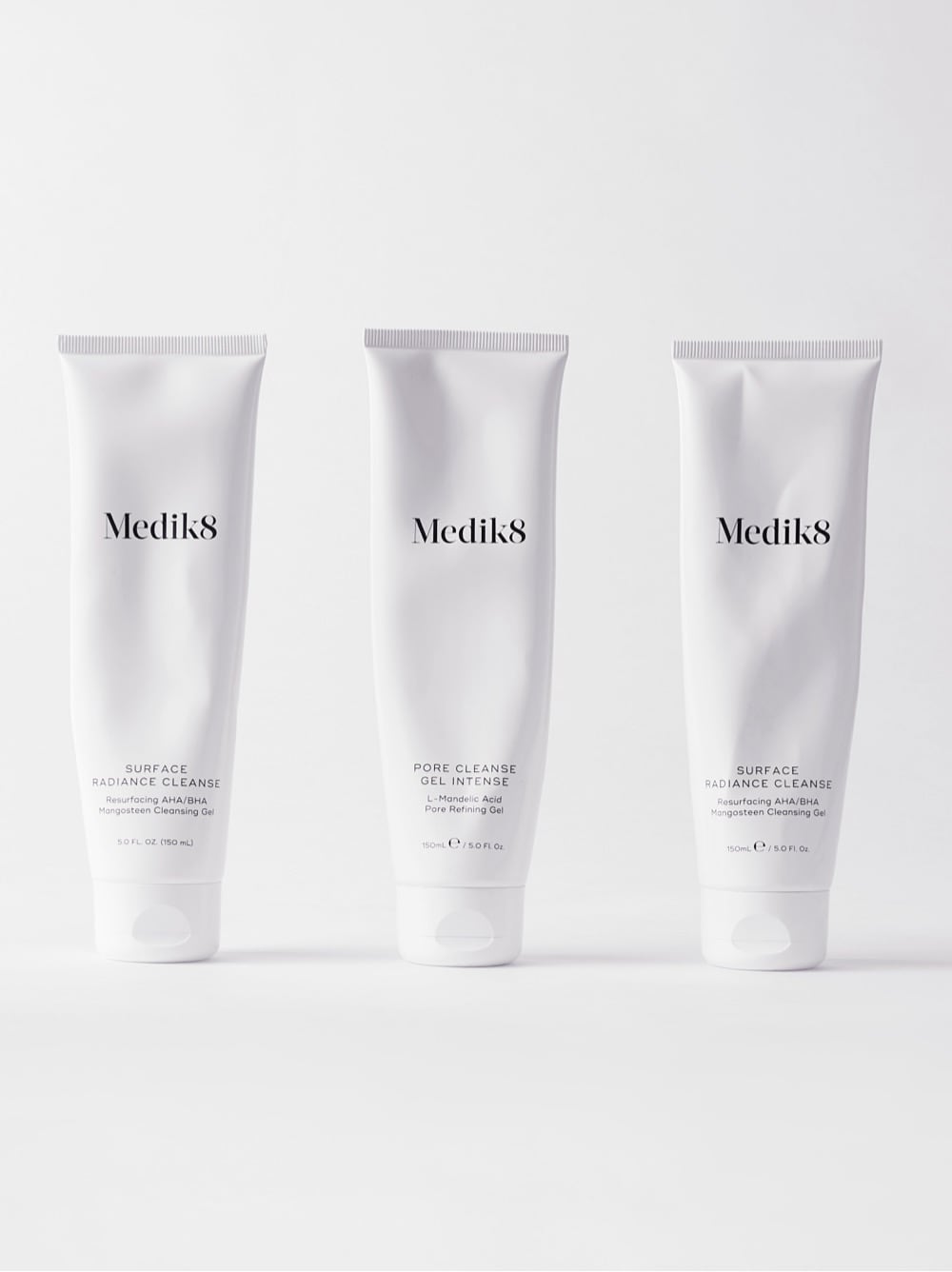 Reuse, Refill, Recycle
Our goal of achieving 100% reusable, refillable, or recyclable packaging by 2026 is a big challenge. We are actively working to ensure easy recyclability of our bottles, tubes, and jars at home. However, packaging closures like pipettes and pumps are difficult to recycle due to their mixed materials and metal components. As a solution, we offer refills for selected products, promoting pump reuse and reducing material consumption. For example, our Press & Glow and Press & Clear products feature a fully recyclable bottle, a reusable pump, and an easily recyclable aluminium cap.
Recyclability Guide
While we are actively working on making changes to our packaging, we understand the importance of providing our customers with the necessary information for the responsible disposal of our empty packaging. We want to empower them to lead more sustainable lives and ensure that recyclable materials are properly sorted and recycled. To facilitate this, we have launched a dedicated page on our website; our Packaging Recyclability Guide. This page serves as an important resource, providing clear guidance on how to correctly dispose of our packaging and ensure it is directed to the appropriate waste stream. We are also replacing virgin materials with PCR (Post-Consumer Recyclate) which means fewer resources need to be extracted from the ground or nature. We are already using up to 40% recycled glass in our amber bottles, 100% PCR plastic in our Professional bottles, and 52% PCR in our tubes. We are also using 85% recycled cardboard for our e-commerce delivery boxes.
Responsibly Sourced Wood, Paper & Card
The responsible sourcing of nature-based raw materials is a significant focus in our commitment to better packaging. To ensure all the wood, paper, and cardboard we use originates from responsibly-managed sources, we adhere to a strict policy of exclusively procuring FSC (Forest Stewardship Council) certified materials for our primary and secondary packaging, and FSC-certified and/or recycled materials for transit and e-commerce boxes. In FY22, we conducted a thorough audit of all suppliers, confirming that 100% of our primary and secondary packaging is FSC certified.
Better Manufacturing
Our UK-based Innovation Centre empowers us to closely manage resource utilisation in key manufacturing areas: energy, waste, and water. Our primary focus is what we call 'better manufacturing' which means reducing our energy consumption by 25% by 2026 (with a preference for renewable sources), minimising water usage, and limited waste generation for each unit of product we make. We aim to reduce physical waste as much as possible, adopting the principles of the waste hierarchy - avoid, reduce, reuse, recycle, recover. We also aim to achieve the Zero Waste to Landfill Certification by 2025.