20% Off Crystal Retinal Face Serum
Use NADINECRYSTAL and for every Crystal Retinal Ceramide Eye you buy, no matter what strength you will get 20% off of Crystal Retinal for the face, again at any strength. *The code is valid until 11.59pm on March 9th 2023, online at medik8.com, whilst stocks last, one time use code. The code cannot be used with other promotional codes or on purchases made using reward vouchers.
Unrivalled Results in 1 Use
Open your eyes to the remarkable results of Medik8's all-in-one eye care solution
AFTER 24 HOURS
BEFORE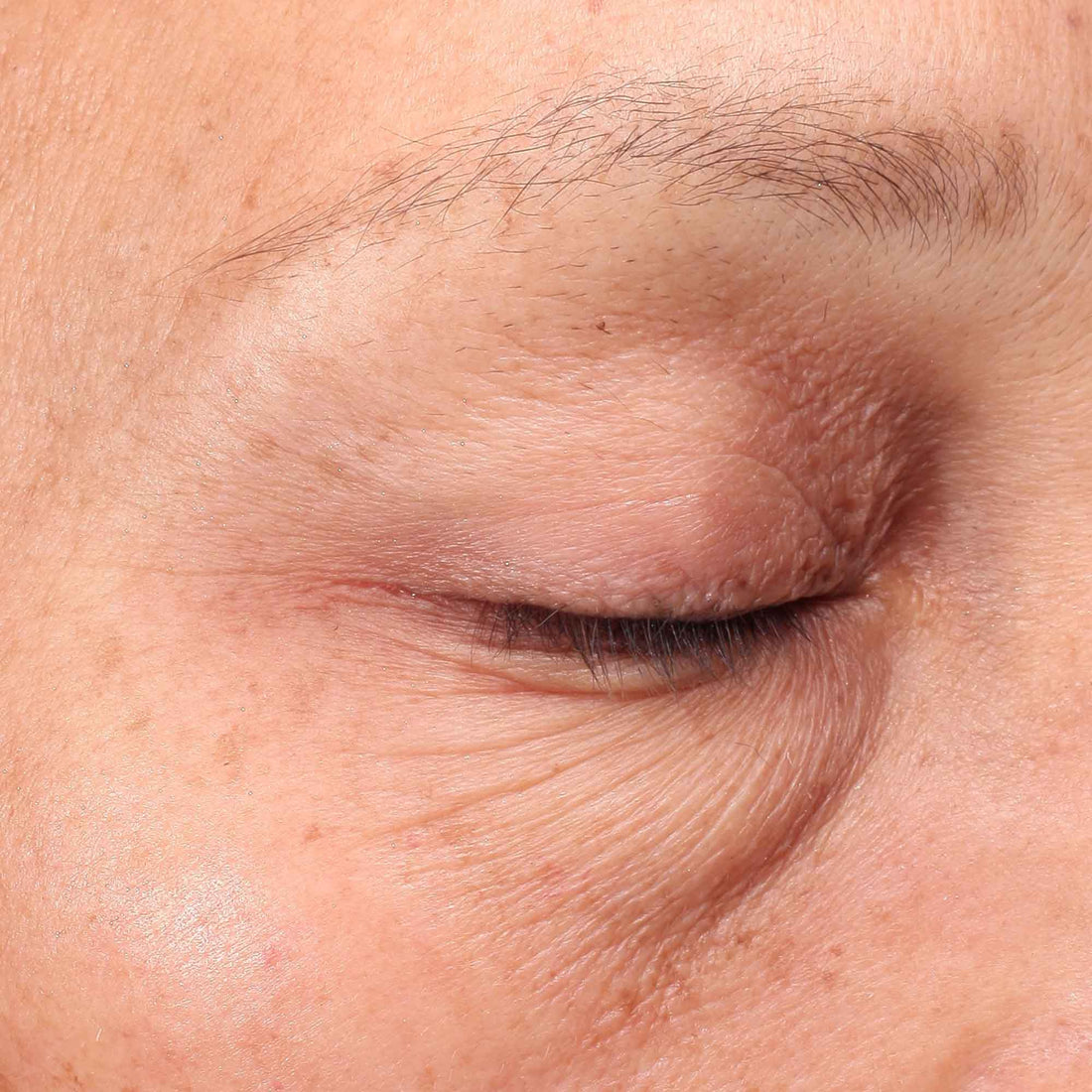 AFTER 12 WEEKS
BEFORE
AFTER 1 USE
BEFORE
Tried & Thoroughly Tested
Medik8's latest vitamin A innovation has been proven in both consumer and clinical trials to deliver visible smoothing, brightening and nourishing results. It is also dermatologically and ophthalmologically tested.
SHOP NOW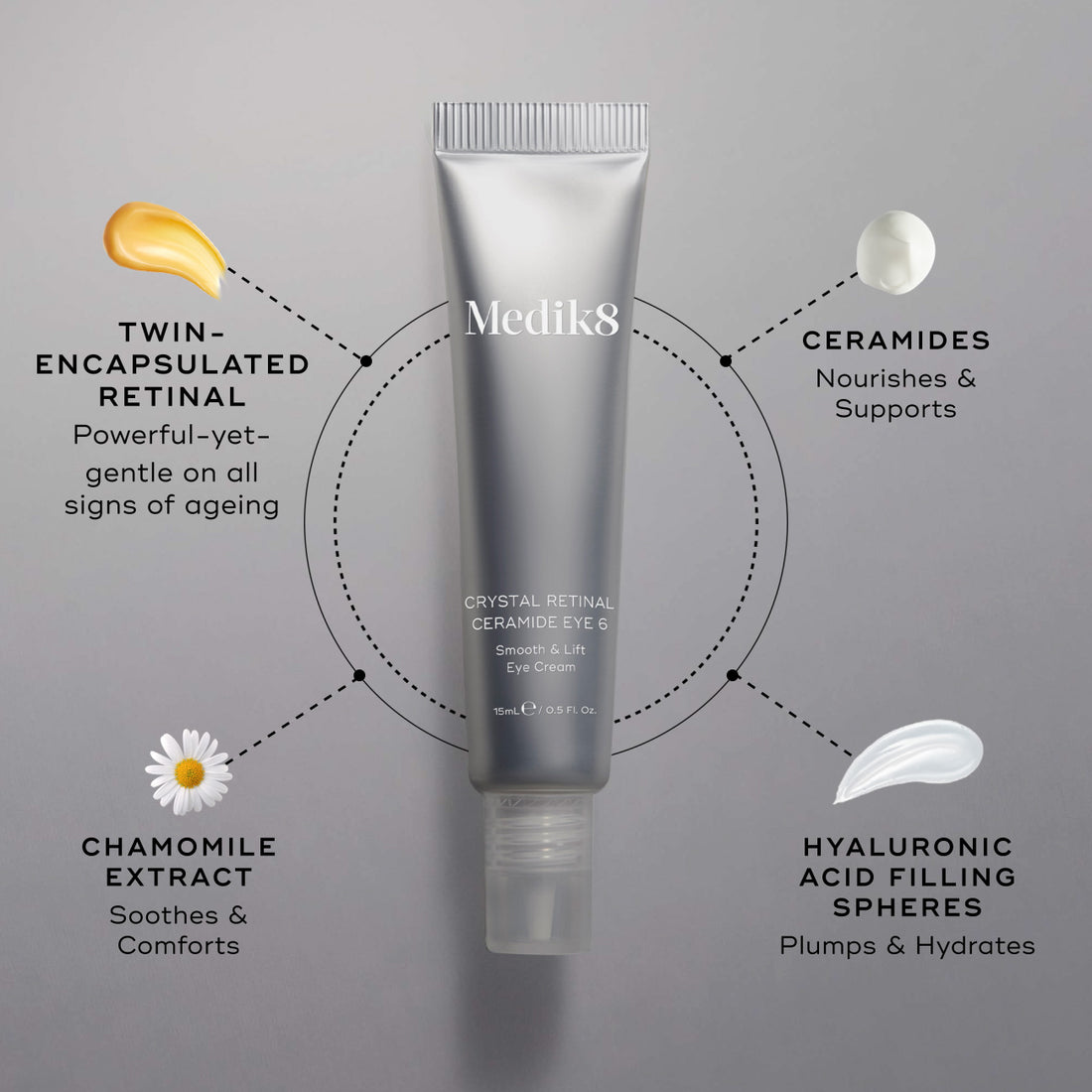 World-First Formula
Medik8 has expertly stabilised retinaldehyde at a clinical strength, and combined it with ceramides and hyaluronic acid filling spheres to deliver nourishing care alongside age-defying results - optimised for the delicate eye area.
DISCOVER MORE
APPROVED BY DERMATOLOGISTS
Dr Ewoma Ukeleghe
COSMETIC DOCTOR
"
Medik8 have managed to create a revolutionary form of vitamin A targeting under eye fine lines, wrinkles and hyperpigmentation -without a prescription or sensitivity.
The Crystal Retinal Family
As Experts in Vitamin A, our Crystal Retinal collection features stabilised retinaldehyde - proven to work up to 11x faster than classic retinol.[3]
SHOP NOW
Discover Our Famous Ladder of Strengths
Always peak, never plateau with our unique ladder of progressive strengths for ongoing visible results
Find Your Crystal Match
Unsure which strength is right for you? Take our strength-finder quiz or choose your strength below
Crystal Retinal Ceramide Eye 3
(0.03% twin-encapsulated retinaldehyde)
For new users of Crystal Retinal Ceramide Eye or those currently using Crystal Retinal 1 or 3 face serum
£42
Crystal Retinal Ceramide Eye 6
(0.06% twin-encapsulated retinaldehyde)
For those who experienced no irritation using Crystal Retinal Ceramide Eye 3 or those currently using Crystal Retinal 6 face serum
£54
Crystal Retinal Ceramide Eye 10
(0.1% twin-encapsulated retinaldehyde)
For advanced vitamin A users, including those currently using Crystal Retinal 10 or 20 face serum
£70
More From Our Experts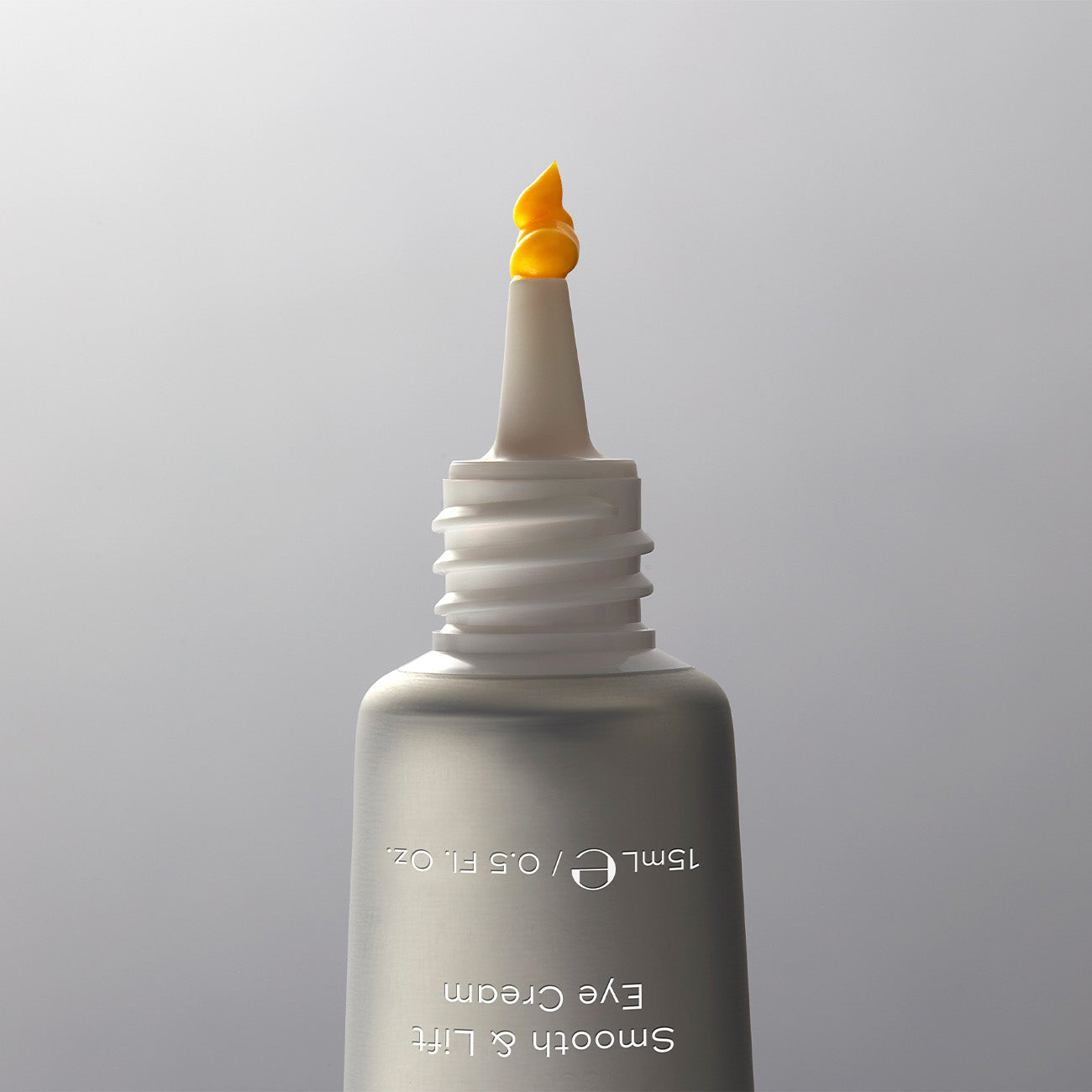 Retinaldehyde: What Is It? And What Are Its Benefits?
Discover the science and the remarkable results behind Medik8's #1 skincare ingredient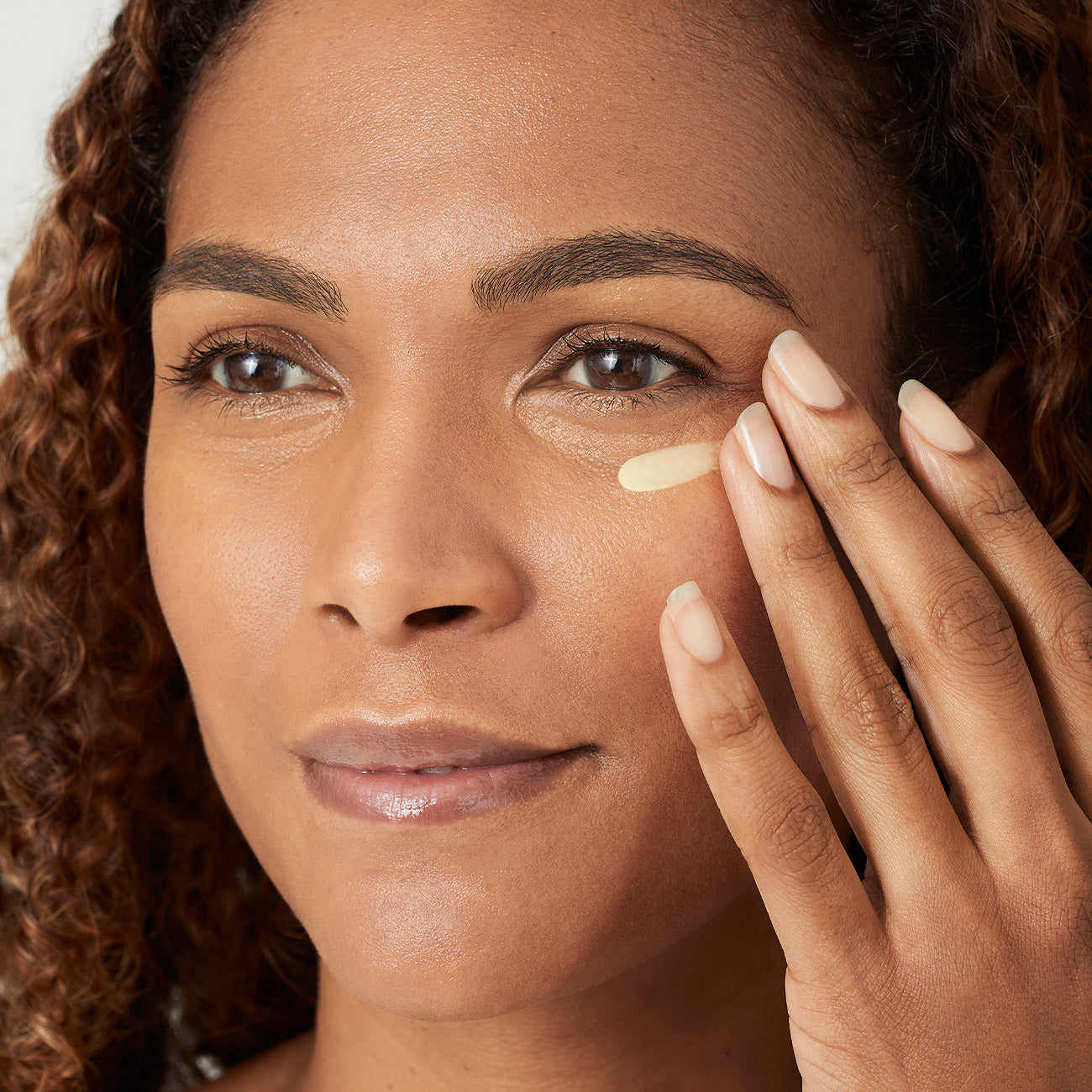 How Do Eye Creams Work? And Do You Need To Use Them?
Learn more about targeted eye care and the most effective ingredients for the delicate eye area
Ultimate Stability
Retinal is extremely unstable, and needs careful stabilisation to keep it potent and powerful for its lifetime. This is how we've resolved it:
[1] Proven via independent clinical study on Crystal Retinal Ceramide Eye 6 conducted over 12 weeks on 32 participants
[2] Proven via independent consumer study on Crystal Retinal Ceramide Eye 3 conducted over 6 weeks on 50 participants
[3] G. Siegenthaler et al., Retinol and retinal metabolism, Biochemical Journal, 1990, 268, pp 371-378