Festive Kits
We've made your festive shopping that bit easier this season. Medik8's limited-edition festive kits
star our most-loved and proven formulas, alongside handy reusable skincare accessories to amplify your skincare regime.
Treat your loved ones to the gift of Beautiful Skin For Life.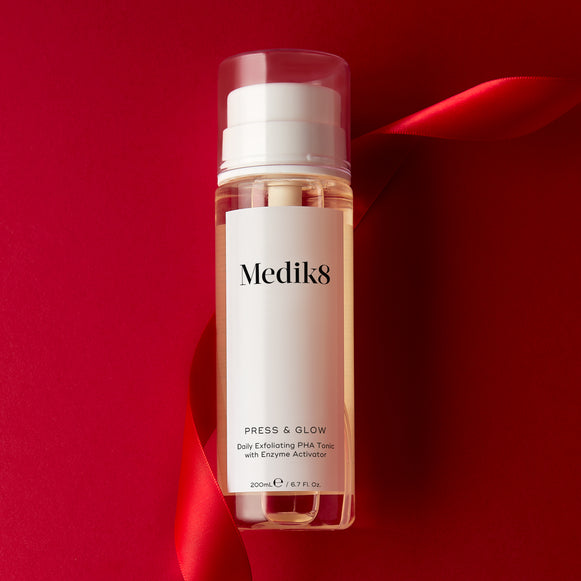 Quick View
An all-rounder kit for a smoother, brighter and clearer complexion
4 products (worth £89) / £65
Quick View
Crystal Retinal Age-Defying Collection
Unveil remarkable, youth-renewing results with Medik8's next-generation vitamin A duo
Contains 3 products worth £135
30ml/ 15ml
/ £95
Quick View
Effortlessly maintain a visibly clear and youthful-looking complexion with 3 of Medik8's highest rated formulas.
Contains 3 products worth £92
40ml/ 150ml/ 30ml
/ £65
Quick View
Pamper your skin and your mind with deep hydration, sensorial benefits and a luxurious accessory.
Contains 3 products worth £123
50ml/ 30ml
/ £85
Quick View
Illuminate and protect your skin with this travel-friendly trio.
Contains 3 products worth £127
50ml/ 30ml/ 50ml
/ £90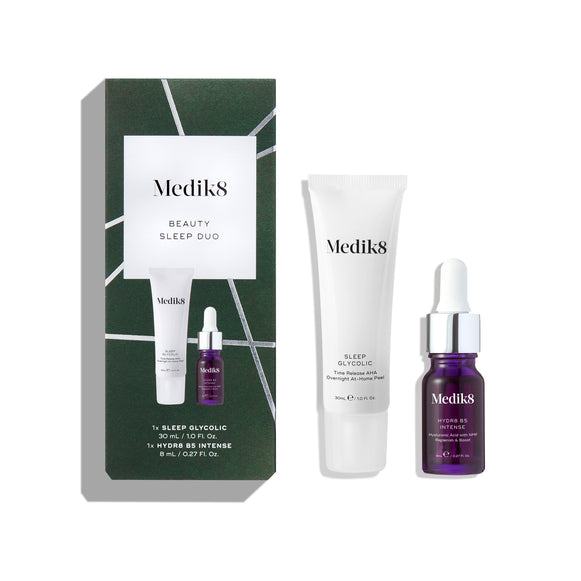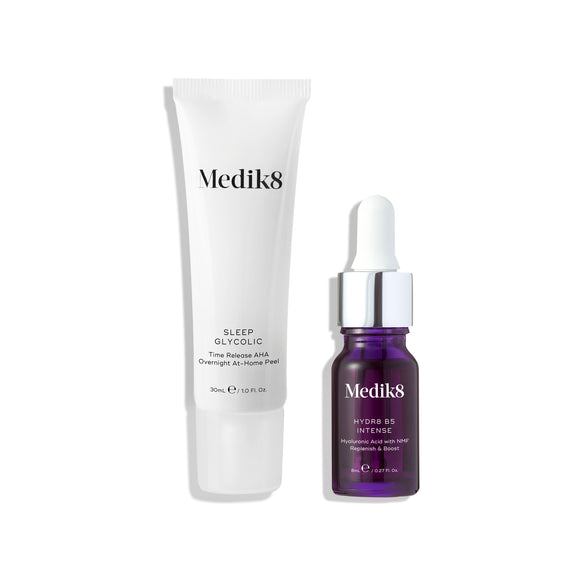 Quick View
Visibly transform your complexion while you sleep with this powerhouse pairing.
Contains 2 products worth £59
30ml/ 8ml
/ £42
Build Your Bespoke Regime
TAKE YOUR SKIN ROUTINE TO THE NEXT LEVEL WITH A PERSONALISED REGIME TAILORED TO YOUR SKIN CONCERNS
BUILD YOUR REGIME